Viribright Lighting Package Design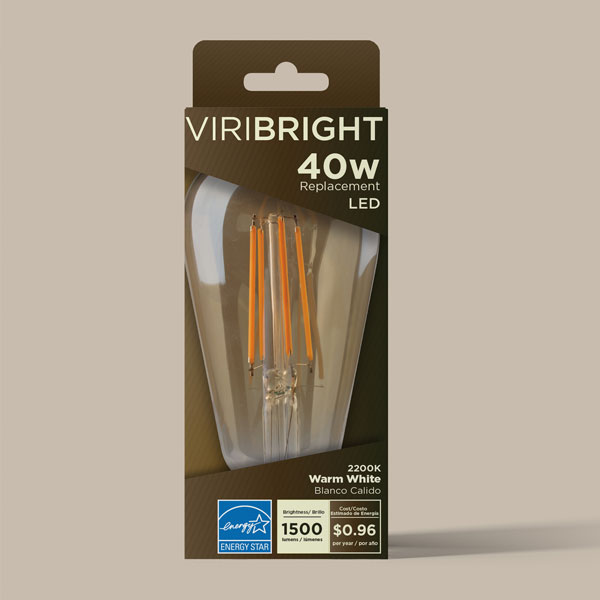 Viribright Lighting needed a new package design for their new line of vintage-style LED light bulbs. This package design was their first filament-style LED light bulb. After meeting with the team we knew their traditional package design wouldn't work. While we kept the Viribright font Gill Sans we expanading outside their usual color palette by using brown and yellow.
The package design was a success, and this remains one of Viribright's top-selling residential lightbulbs on Viribright.com, HomeDepot.com, and Walmart.com.
Let's work together on your next graphic design project
If you want a brand refresh or you just need graphics that support your current brand, reach out to find out how I can help.